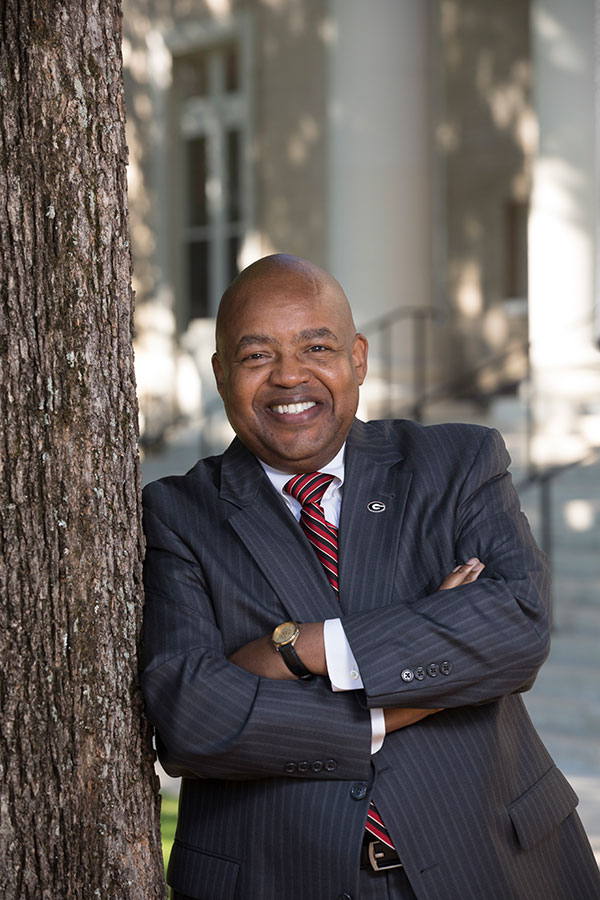 Vice President for Student Affairs
What an amazing 10 years I've had with the privilege to share with you regarding our work in Student Affairs. As my journey of being Vice President for Student Affairs comes to an end, I will not only treasure all the memories that this role has given me, but I will continue to advocate for students in every opportunity and capacity that I will have beyond serving as VP. As I look forward to what retirement has in store for me, I reminisce about the path behind me. To name a few highlights, during my tenure:
We made major facilities improvements that directly benefitted the quality of life of our students, including the renovation of Brumby and Russell residence halls and the building of Black-Diallo-Miller Hall.

We established major initiatives in terms of student well-being, belonging, engagement, and experiential learning.

We created several new departments and redistributed our efforts to focus on areas where students needed additional support.

We achieved unprecedented donor and alumni engagement with over $20 million raised.
I have seen many of you grow in your roles and become powerful and unapologetic advocates for our amazing student body. As your leader, there was no greater result than to witness this.
At the end of each road, one of the main concerns of the head of a division like ours is continuity. However, knowing that Dr. Cook is coming behind me, I leave with a peace of mind that not every leader gets to enjoy. You will be in great hands and I am certain that she will take the division to new heights and unexplored paths to continue elevating our students and the entire Student Affairs community. I leave assured that you will give her every effort toward continued excellence.
My heart is full. #ForTheStudentsAlways
Victor K. Wilson 
Vice President for Student Affairs 
University of Georgia 
Incoming Vice President for Student Affairs
I am honored to serve as the incoming Vice President for Student Affairs. With a journey spanning 25 years across various leadership capacities here at the University of Georgia, I have had the privilege of witnessing the profound impact of our institution on the lives of our students.
As I step into this role, I am deeply grateful for the amazing work of my friend and mentor, VP Victor Wilson, who has significantly shaped and fortified the Division of Student Affairs. His exemplary student-centered leadership has set a standard we all aspire to uphold. It's through his legacy that we find our strength, and we are indebted to his remarkable work.
At the heart of my dedication to this university lies an unwavering commitment to our students. Their growth, well-being, and success are the compass guiding my path. UGA's vibrant and diverse student body fuels my passion, and it's why I consider this place not just a workplace, but a home.
Looking ahead, rest assured that our students remain at the forefront of every decision we make. Together, we'll continue fostering an environment where they can flourish academically, personally, and professionally. The challenges and opportunities that lie ahead are embraced with enthusiasm, knowing that it's our united effort that truly sets the course for their journey.
Here's to a year of growth, learning, and enriching the lives of our exceptional students.

Michelle G. Cook
Vice President for Student Affairs 
University of Georgia